Ingredients
1 (8-oz) package cream cheese, softened




•

1 (1-oz) package Ranch dressing mix




•

1 cup cooked bacon, chopped




•

3 cups cheddar cheese, shredded




•

1 (16-oz) container sour cream




•

2 cups cooked chicken, chopped




•

¾ cup Front Street Heat




•

1 Roma tomato, diced




•

Green onion, diced
Instructions
1)
Preheat oven to 400ºF. Spray a small baking dish with cooking spray. 
Set aside.
2)
In a bowl, combine cream cheese, ranch dressing mix, bacon, 
2 cups cheddar cheese, sour cream, chicken and Front Street Heat. Mix well.
3)
Spread evenly in prepared dish.
4)
Bake uncovered for 25 to 30 minutes, until hot and bubbly.
5)
Let sit for 5 minutes and garnish with tomatoes and green onion.
6)
Best served with baked pita's or tortilla chips. Enjoy!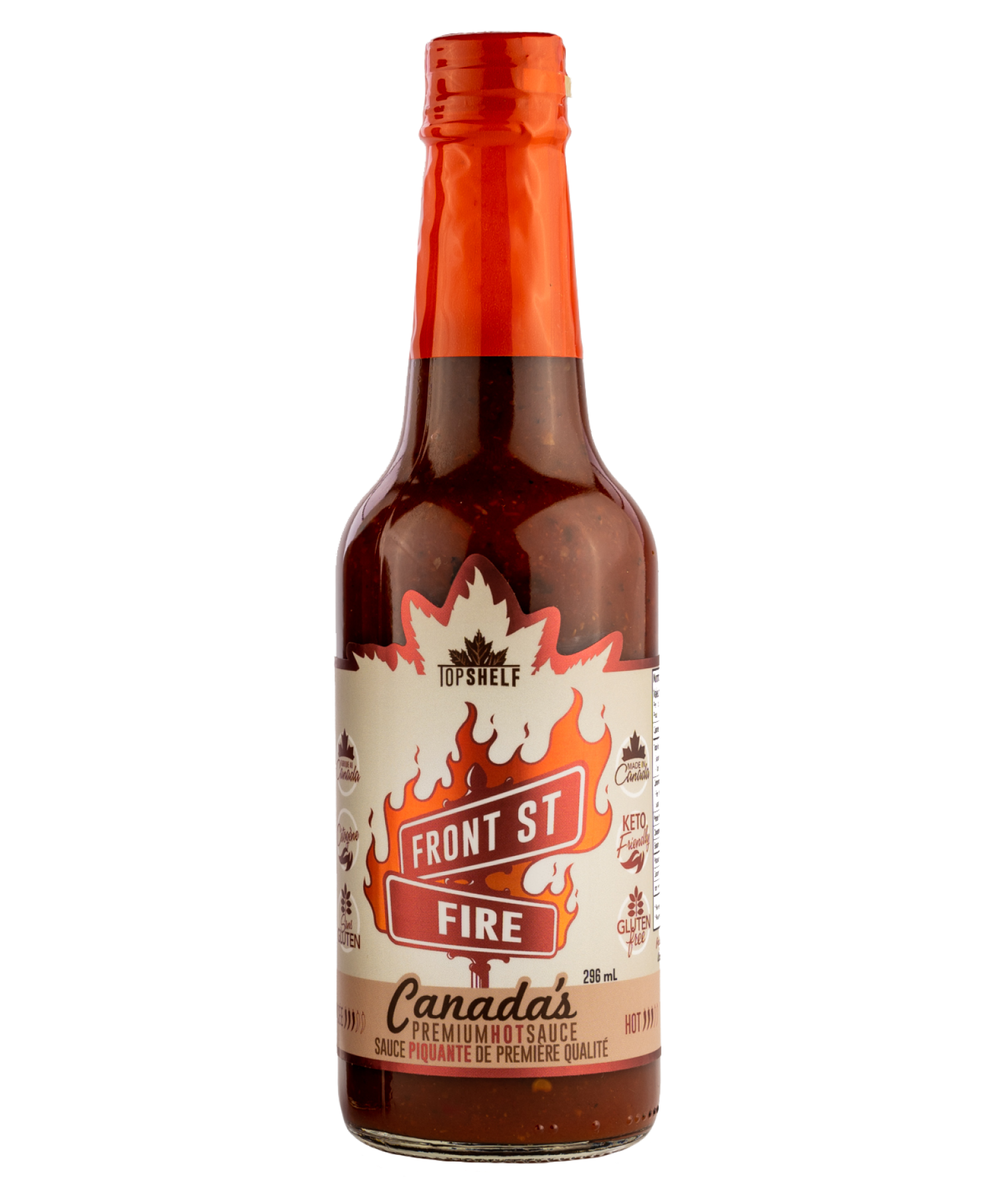 Made with
Front Street FIRE (Medium)
Front Street fire With the same premium build and balanced taste we love with Front Street Heat, we've just taken what you already loved, and set it on FIRE with this medium heat version of Canada's Premium Hot Sauce.