Ingredients
4 cloves fresh garlic, chopped

1 bunch chives, finely chopped 

3 large potatoes (yellow or sweet), sliced 

½ cup Front Street Heat

1/3 cup flour

4 tbsp salted butter

3 cups smoked gouda cheese, shredded

3-4 cups milk

Salt and pepper

Non-stick cooking spray
Instructions
Preheat oven to 375° F. Spray 8 x 8 inch pan with cooking oil.

Layer potatoes in dish and set aside.

In a separate pan, add 4 tbsp butter. Whisk in half of flour and stir until thickened.

Add milk and whisk in remaining flour. Simmer for 5 minutes.

Remove from heat and add 2 cups gouda, garlic, Front Street Heat, salt and pepper

Pour sauce over potatoes. Cover with foil and bake for 1 hour.

Remove the foil, sprinkle remaining gouda on top. Broil for 1-2 minutes on high.

Remove from oven and let sit for 10 min. Garnish with chives.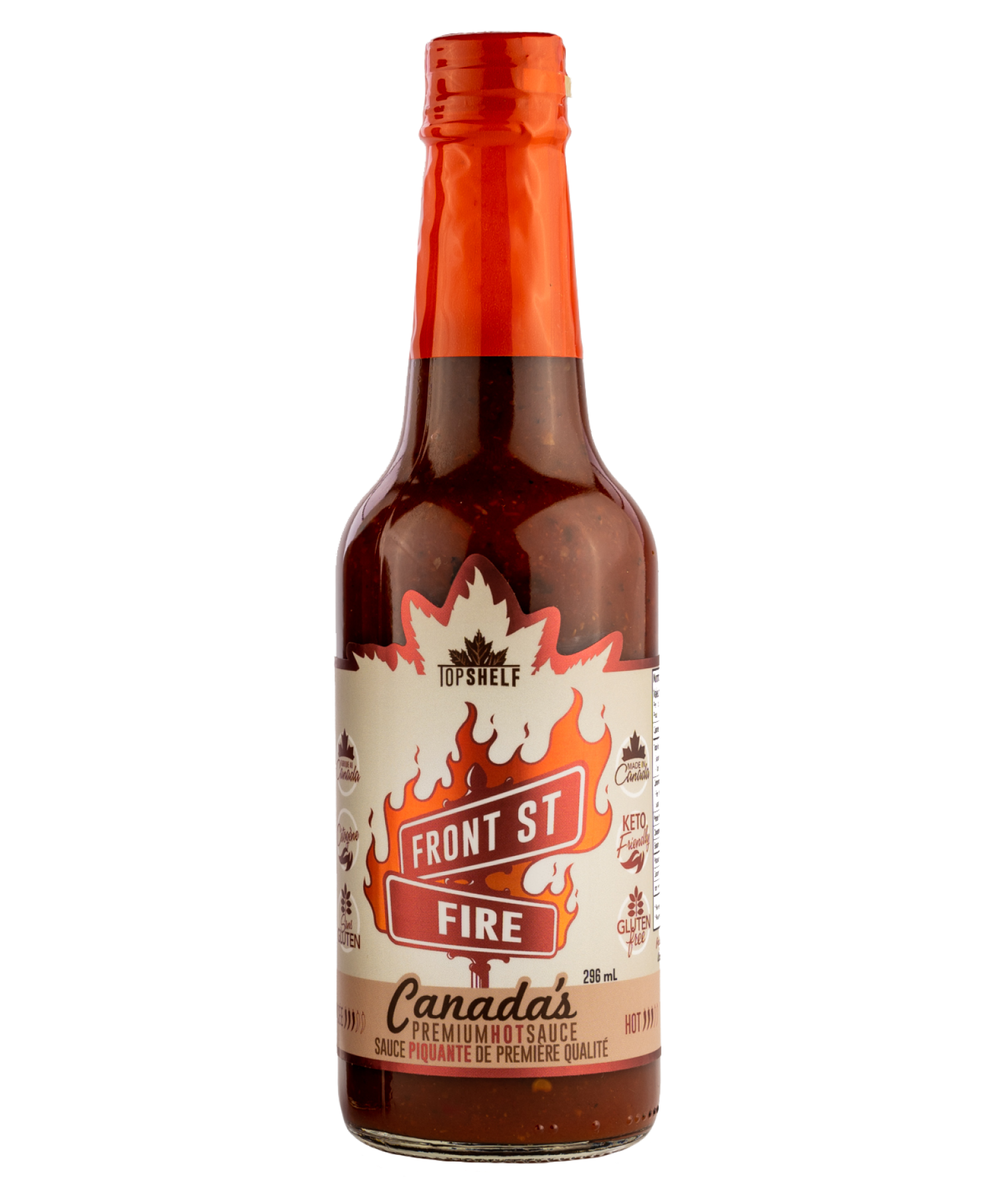 Made with
Front Street FIRE (Medium)
Front Street fire With the same premium build and balanced taste we love with Front Street Heat, we've just taken what you already loved, and set it on FIRE with this medium heat version of Canada's Premium Hot Sauce.